Flora and Ulysses
by Kate DiCamillo
Self-described cynic Flora Belle Buckman has read every issue of the comic book
Terrible Things Can Happen to You!
So, of course, she is the perfect person to step in and save a poor defenseless squirrel from being sucked up by a vacuum cleaner gone wild. After being revived by Flora the squirrel emerges as Ulysses, a multi-talented and super-powered rodent. But Ulysses has an arch nemesis in Flora's romance-writer mother. Will Flora be able to save her super squirrel before it's too late? This half comic book / half novel hybrid is a fun and heartwarming read you won't want to miss.
Alia
(J Fiction)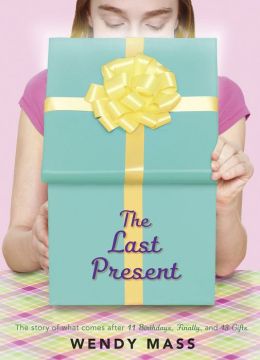 Leo and Amanda are back and the two best friends are on a mission to save a girl's life.

When a fellow Willow Falls girl gets sick, it is up to Amanda and Leo to set things right.

They are to go back in time once a year on Grace's birthday to fix something that went wrong at each of her birthday parties.

With a little bit of help from Angelina, will Leo and Amanda be able to change the past?

This book is a great way to wrap-up the Willow Falls series.
Jacquie

(J Fiction)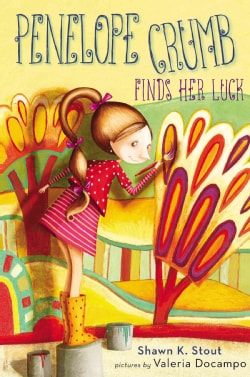 Penelope Crumb Finds Her Luck
by Shawn K. Stout
The Bad Luck seems to follow Penelope Crumb around—and she is tired of it. It happens at school and at home and she doesn't know what to do to scare it away. Penelope is an excellent artist and when she gets the opportunity to paint a mural she jumps at the chance.

She and her former best friend, Patsy Cline, and a group of other kids get to work at the Portwaller's Blessed Home for the Aging. Penelope gets to be the boss—and that doesn't turn out quite as she
expected. She decides a good luck charm is needed to improve her situation.

Is a charm going to be enough?
Kristin
(J Fiction)