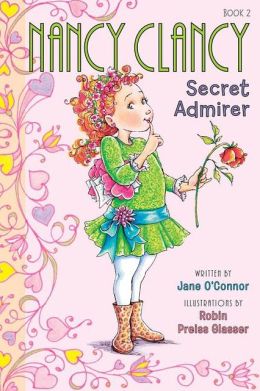 Nancy Clancy: Secret Admirer
by Jane O'Conner
It is a week before Valentine's Day.

Love is in the air.

Nancy wants nothing more than to see her guitar teacher and her babysitter go out on a date together.

So Bree and Nancy decide to set them up on a date without them knowing it.

Will Nancy and Bree be able to pull off writing secret notes and arranging a secret "rendez-vous"(which is a fancy word for meeting)?
Jacquie
(J Fiction)
The Hero's Guide to Saving Your Kingdom
(The League of Princes series, book 1) by Christopher Healy
This is a great story that is cleverly written and very funny. It will give you the inside story on Prince Charming. You hear all about Cinderella, Snow White and Rapunzel, but how much do you know about

Prince Charming?

Well, this book will tell you all about them and more - they have names (other than Prince Charming) and weaknesses.

This book is great for boys and girls, filled with many misadventures and laughs. Book 2 is due in early May.
Kristin
(J Fiction)
If you liked "A Series of Unfortunate Events" then you will be thrilled to learn that Lemony Snicket is at it again, this time writing a prequel series call "All the Wrong Questions."

Book one starts with 13-year-old Snicket beginning a mysterious apprenticeship in a town called Stain'd-by-the-sea (which is no longer by the sea).

There he tries to solve the mystery of an odd statue called the Bombinating Beast which may or may not be valuable and which may or may not have been stolen from his client. Of course, this being Lemony Snicket, every question leads to another question.

You may not find many answers... but you will have fun getting wrapped up in the mystery!
Alia (
J Fiction)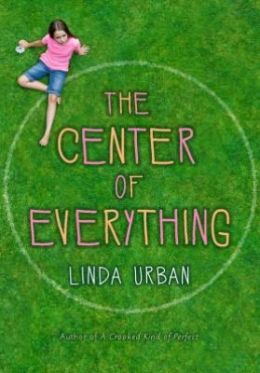 Ruby Pepperdine hasn't felt like herself since her grandmother GiGi passed away and hopes that if she can just do everything the way she's 'supposed to,' her world will right itself. This book follows Ruby on one afternoon (filling in the story with flashbacks) as she waits for destiny to strike and fix everything that has gone wrong, including her fight with best friend Lucy and her rocky new friendship with Nero DeNiro. Most of all she hopes that by reading her winning essay during the Bunning Day Parade (honoring the
inventor of the donut), the wish she made on her birthday will come true and she will be able to go back to the day GiGi died. Will Ruby's world find its center again… and will it happen the way she thinks?
Meghan
(J Fiction)